Institut français de Roumanie/ 46, bd. C.D. Loga / Timisoara / RO.
5 September – 11 September 2003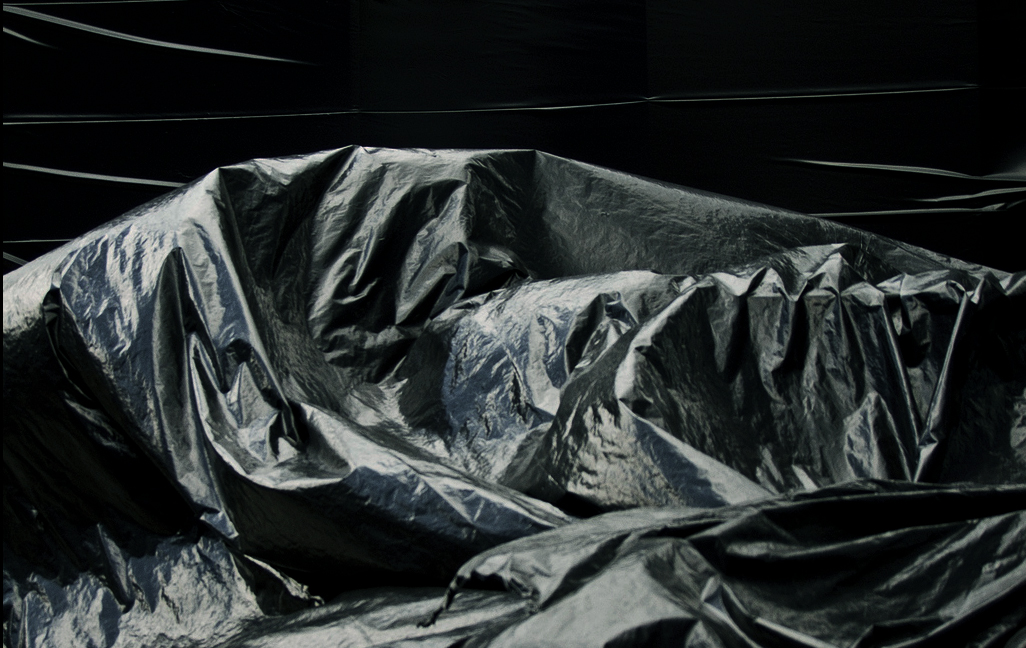 Ciprian Homorodean's exhibition was opened in the 5th of September at the French Cultural Centre from Timisoara. A show consisted in transforming of the space, the way the atmosphere within the French Cultural Centre was changed. Two levels of the building and the staircase between them were covered in black plastic. This intervention gave the space an impression of improvisation, temporary, unfinished; this is very different from the spirit of the building and of the events from the French Cultural Centre.
The French Cultural Centre lobbies function as exhibiting space, but always in the equation institution/exhibition, the institution is the strong one and the exhibition is just an accessory. But for a week while Ciprian Homorodean's show was on, the people entering the French Cultural Centre (the ones visiting the library or taking French lessons) were somehow "forced" to see the exhibition. And this means something in a context in which art is mostly a decoration that you can just pass by.
Anca Gyemant